Free customization on all dirtbike gripper seat covers
Click and hold to zoom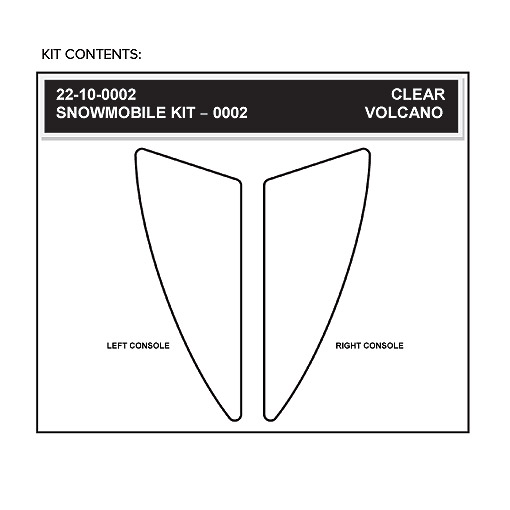 SNOWMOBILE CONSOLE GRIP - VOLCANO
Stompgrip's product #20-10-0001, contains two (2) universal console grips that have been designed and molded to fit most snowmobiles.
These console grips are made with the volcano grip profile and are available in clear or black. Click on the images above to verify the kit contents and to see a rendering of the console grips installed on a sled.
If you need any help with installation, be sure to view one of our installation videos or call us at 1-888-612-5240 to speak with a customer service representative.
This kit fits all Snowmobiles models.